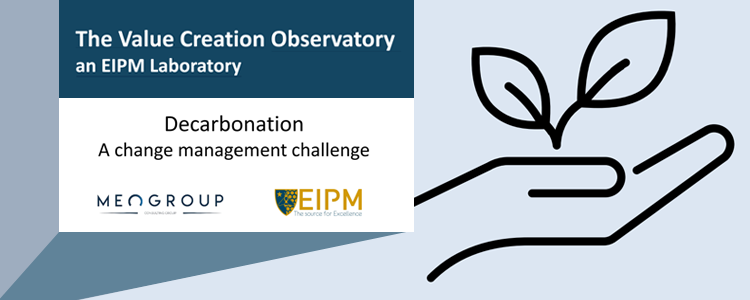 Decarbonation: A change management challenge
"A descarbonização é um tema critico". Aceda aqui ao Relatório produzido pelo Observatório do EIPM (Dr Hervé Legenvre e Maxi Glas).
---
About EIPM
EIPM is at the intersection of the business and academic worlds, with an approach to education grounded in the reality of business. Currently, with a global footprint EIPM has developed a complete range of solutions to meet the training needs of its large base of international clients in all sectors of industry and service.
The Value Creation Observatory
EIPM has embarked on a major Research project to measure the progress of the Purchasing profession towards Value Creation. The ongoing research project consists of a series of surveys, workshops, case studies and publications.